Google Applications
for MS-Office users
Learn to use Google applications for MS-Office users
There is nothing more frustrating than being comfortable in one system and feeling clumsy and powerless with another, right? The good news is that this is easy to fix!
Tailor-made training for everyone who has knowledge and experience with Microsoft Office and who wants to achieve the same degree of ease and handling with Google tools.
After this course, you will be able to work with one solution as much as with the other.
So you can easily go from:
Microsoft Word to Google Documents
Microsoft Excel to Google Spreadsheets
Microsoft PowerPoint to Google Presentations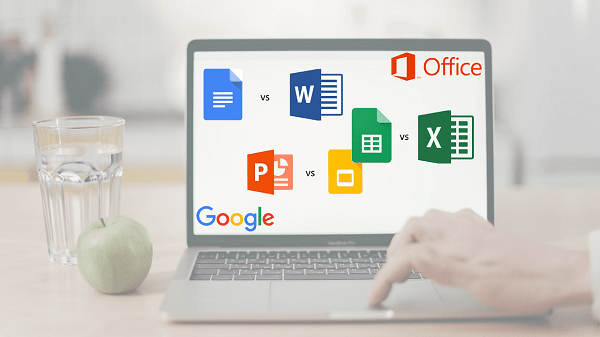 Modalities of teaching the training
The formations are available both individually and for groups.
Company (depending on the location)
School (depending on the location)
Video-conference
More than 20 years of consulting experience